Information for Participants
How to join in the Virtual Meeting Platform for LIVE/ On demand streaming
To gain access to the Virtual Meeting Platform, you are asked to register yourself for the Meeting.
Please click the button below if you have not registered for the Congress yet.
How to access the Virtual Meeting Platform
Please press the Virtual Meeting Platform button below.
Enter your ID & Password. Please refer to the E-Mail sent from the Secretariat.
* The browser requirements for the Virtual Meeting Platform
Windows 8/10 Google Chrome, Macintosh macOS Mojave, Google Chrome for Mac
* The Virtual Congress Platform will be available from April 15 (THU) to May 31 (MON), 23:59 JST and attendees will have access to the Platform whenever they want.
How to access the Virtual Meeting Platform
1. Login
Please enter your ID and Password.
Please tick "Agree/confirm" and click "Login" button shown on the bottom.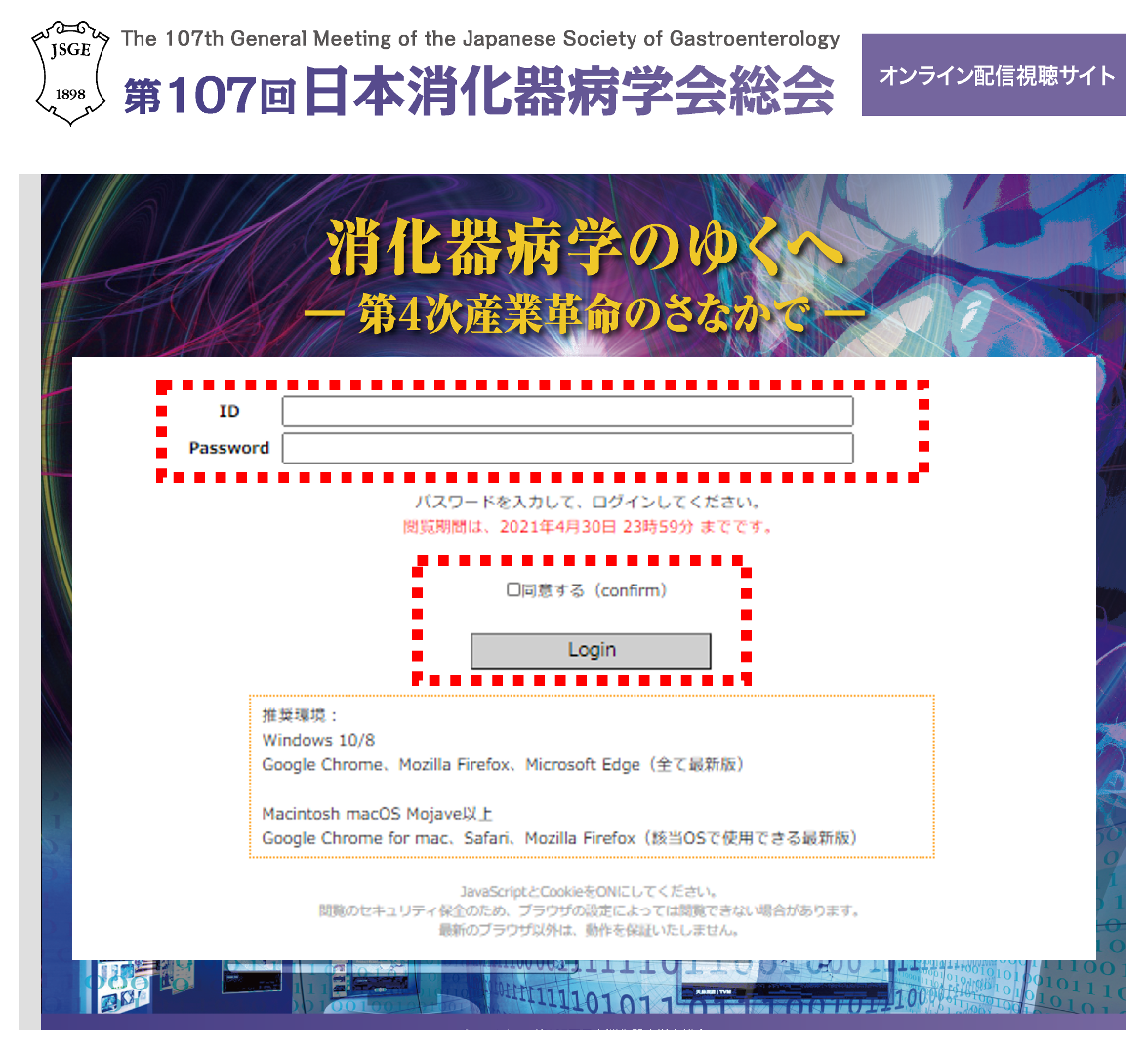 2. Join the "International Session" from the top page
Notification:
If you require "receipt" or "certificate of attendance", please contact the congress secretariat (jsge107@convention.co.jp).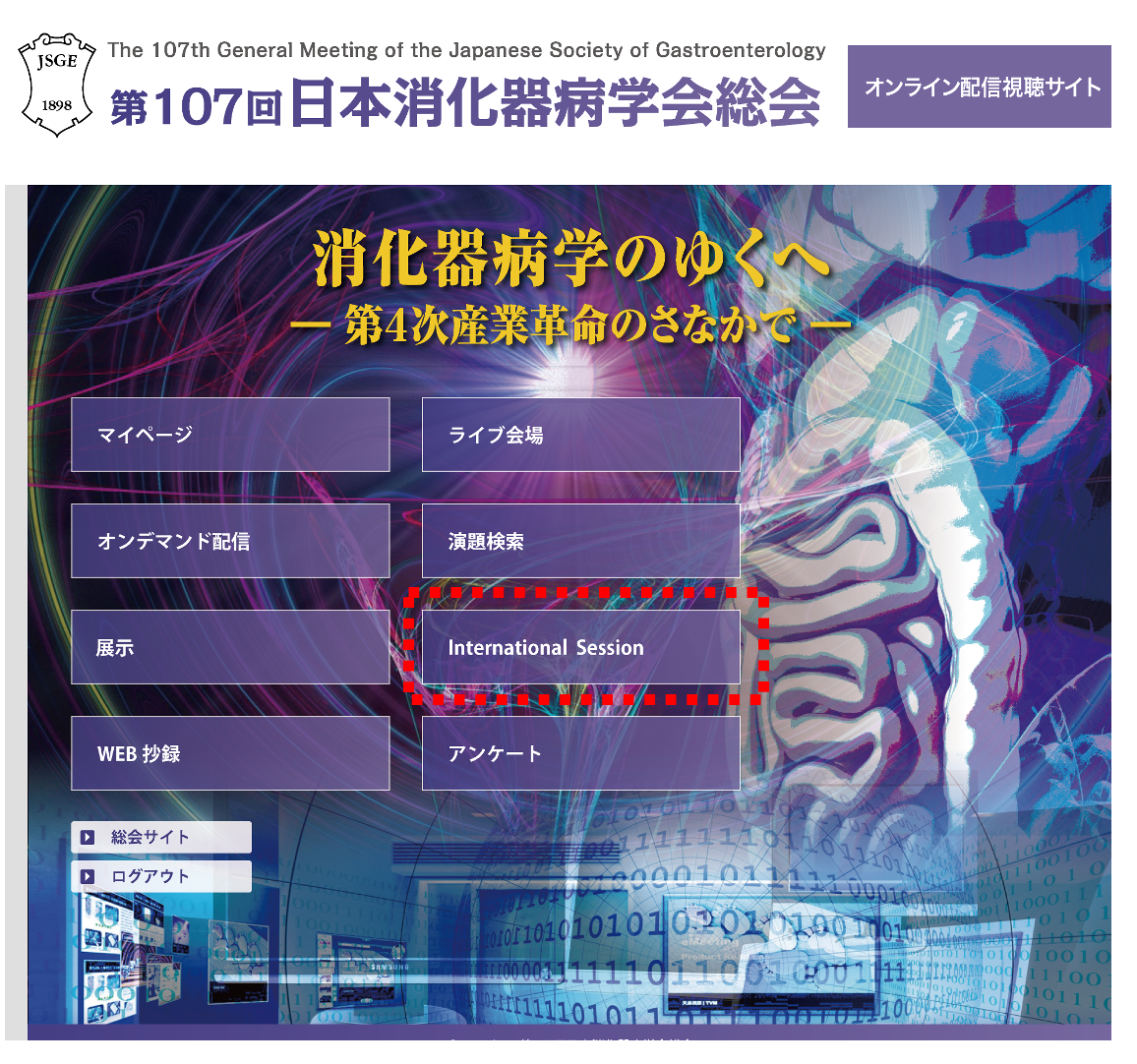 In case you have troubles to access the Platform, please contact the Congress Secretariat.
Congress Secretariat
c/o Japan Convention Services, Inc.
E-mail:jsge107@convention.co.jp
Tel: +81-3-3508-1214