President's Message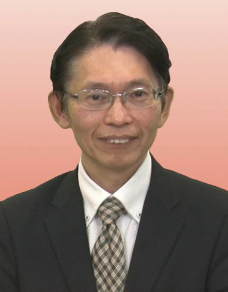 On behalf of the organizing committee of the 40th Annual Meeting of the Japan Society for Clinical Anesthesia, it is my honor to announce you that the Meeting will be held from November 12 (Thu) – 14 (Sat), 2020 at the Shimane Civic Center (Shimane Kenmin Kaikan) and Shimane Prefectural Convention Center (KUNIBIKI Messe), in Shimane, Japan.
The theme of the Meeting is "ZANSHIN – Mindful Anesthesia Care –", and our meeting is to be held in Matsue City, which is rich in traditional Japanese tea ceremony culture. ZANSHIN is a fundamental teaching from Japanese tea ceremony and can best be described in English as a state of poised alertness. There is a famous Tanka poetry by Sen no Rikyu, one of the most famous historical people in Japanese tea ceremony, which describes its essence:
Everything has to be treated
As when you say goodbye
To someone you love
The concept of ZANSHIN in tea ceremony means that, even after the ceremony has finished, to always keep the guest in one's heart, to have hospitality in one's heart, and to treat the present as a once-in-a-lifetime opportunity. ZANSHIN is a teaching not just from tea ceremony, but also in martial arts such as Japanese archery and kendo. Even after a procedure, it is essential to be aware of things. Anesthesia is often associated with a variety of clinical settings, such as perioperative general management, intensive care, emergency care, pain management, and palliative care, and so has many common areas with martial arts. Thinking of ZANSHIN from the perspective of art and science, it can be said to be the essence of anesthesia. Anesthesiologists provide medical care in many acute phases, and the time involved with patients is condensed, and after anesthesiology treatment, they go back to their own lives. Our acute care plays an incredibly important role in determining whether patients can go back to being the people they were before. I sincerely hope that the poised alertness from anesthesia medical treatment will, regardless of whether anesthesia management or intensive care management, transcend the time actually spent together, and enable the patient to be the person they were before.
Izumo/Matsue Province, where eight clouds rise, is known as the Kingdom of God and of mythology. There is a myth from many years ago that Okuninushi no Mikoto, a Shinto God, of Izumo Taisha Shrine, used bulrush to heal the white hare of Inaba. Bulrush has the effect of suppressing inflammation, and for this reason the Okuninushi no Mikoto is called the God of Medicine and therefore Izumo has been called the birthplace of medicine since ancient times. With the rich traditions starting from Izumo Province of old to the poised alertness in medicine now, combined with the rich 40-year history of the Japan Society for Clinical Anesthesia, I would like to hold a Meeting fit to be passed down for another 40 years.
Under the theme of "ZANSHIN – Mindful Anesthesia Care", we are planning many programs focusing on education and interaction. We are having our first English sessions and English workshops and are planning on having things such as travel grants for young anesthesiologists, mainly from Asia. Our goal for the Annual Meeting is to deepen academic and cultural exchange between members at each and every session and workshop, and we look forward to your active participation in these programs.
November, with its deep autumn colors, is the most beautiful time of the year in Matsue and Izumo. This is also the month of the gods, which welcomes 8 million gods from all over the country, and it is also the liveliest season with many events to welcome the gods. There are so many sightseeing spots, such as Izumo Taisha Shrine, which is designated as a National Treasure of Japan as the oldest shrine, Matsue Castle, which is also a National Treasure of Japan, that attracts people with its elegant style, Lake Shinji, which was selected as one of the hundred best sunsets due to its beautiful sunset view, the Horikawa River sightseeing boat around Matsue, and Iwami Ginzan Silver Mine, which is a World Heritage Site. We hope that you enjoy Shimane before, during and after the Meeting, with its local specialties, such as Lake Shinji 7 delicacies and hot springs such as Tamatsukuri Onsen. We are preparing for the Meeting in order to make it memorable for each and every participant, and we look forward to welcoming you in Shimane!
Sincerely,

Yoji Saito, M.D., Ph.D.
President,
The 40th Annual Meeting of the Japan Society for Clinical Anesthesia
Professor,
Department of Anesthesiology, Shimane University Faculty of Medicine